24/7 Parking Lot Surveillance
Your Existing Light Poles Are one of the best ways to secure your property.
Your light poles provide excellent coverage of your buildings, office, retail establishments, etc., and provide a strong visual deterrent, however in most cases constant power to these poles is not available leaving your surveillance system inoperable during daylight hours. We have created a solution that will allow 24/7 coverage of these areas, without the costly expense of rewiring what you currently have in place. From a single camera on one pole to multiple cameras on several poles, we have a solution for you.
Please contact us and we will be more than happy to discuss your surveillance needs.
Cloud Storage
We are happy to announce that we have several different solutions to move your locally stored video to a secure on-line server. There are several benefits that you will be able to enjoy by utilizing cloud storage:
Redundancy – Through not fault of their own mechanical devices will fail. Cloud options are redundant, and store video in multiple locations ensuring that your video is available when you need it.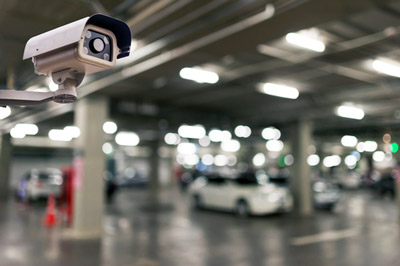 Sharing Video – In most locally stored video scenarios when you need to share video with authorities or colleagues you will need to place that video on a thumb drive or another storage device, along with a player program, and arrange for them to pick up, or for you to drop off the media for their viewing of the incident(s). Who has time for that! Emailing video to someone has become virtually impossible due to the large file size that most email servers are not equipped to handle. With cloud storage you now can "bookmark" only the files you want others to see and email a secure link where they can either view and/or download the information.
Advanced Analytics – If you have ever had to search for an incident you know that it can be a daunting task especially if it occurred weeks or months ago… Say "Goodbye" to those issues! Now we can select vehicle type, male/female/child, color of clothing or vehicle, and several other subcategories and the built in AI will find the files you need.
Please contact us and we will be more than happy to discuss your surveillance needs.